WE HELP EMPLOYERS DELIVER
WE HELP CONSTRUCTION CONTRACTORS 

Group, Individual, and Voluntary Insurance benefits with recognized major regional and national carriers.

Managed Care (HMOs), Preferred Provider (PPOs), Self-funded and/or Traditional Indemnity plan model options available.

Medical insurance, Life Insurance, Dental Insurance, Short-term Disability, Long-term Disability, Vision coverage.

Supplemental Life Insurance, Long-term Care (LTC), Cancer coverage.

Consumer Directed Benefits, Health Savings Accounts (HSA), Health Reimbursement Accounts (HRA), Flexible Spending Accounts (FSA), etc.


Retirement benefits, Pension Plans, 401k, Profit Sharing, Key Person Coverage, Buy-Sell funding arrangements.
Stay compliant with government regulations such as the Davis Bacon Act (federal & state levels), local wage ordinances, ERISA and the Affordable Care Act.
Pay the fringe as bona fide benefits to cut payroll tax burden and workers comp.
Maximize owner contributions to retirement accounts.
Offer quality health, dental, vision and life insurance benefits.
Stabilize benefits between jobs or during layoffs.
Enjoy seamless administration of benefits programs.
Manage and mitigate fiduciary and cash flow risk.

FRINGE BENEFITS FOR GOVERNMENT CONTRACTORS
WE HELP INDIVIDUALS  (Click a link or call)
Charter Benefits Administrators is a leading provider of outsourced Health & Welfare benefit solutions to employers. Charter Benefits Administrators is a Third Party Administrator (TPA), hour tracking and banking, fringe compliance, consolidated premium billing, web enrollmentand cloud solutions for fringe benefit plans. CBG has built its business around the unique challenges of providing comprehensive benefit plans to hourly and contract employees making it easy for businesses to grow while being assured of full compliance with the Service Contract Act (SCA), Davis Bacon Act, AbilityOne, Living Wage (LWO) and other government regulatory requirements.
Charter Benefits plans assure continuous compliance with government regulations and the Service Contract Act's requirement of "equivalent combination of fringe benefits".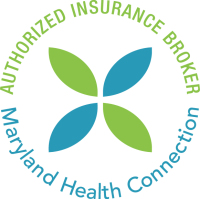 INDIVIDUAL HEALTH COVERAGE
Call us for assistance with the Maryland Health Connection Exchange.  240-379-7775